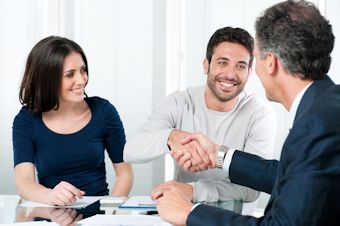 The services offered by Damon, Topham & Company, LLC fall principally in the fields of accounting, audit, taxes, litigation support and management advisory services. None of these is unique in itself: what makes Damon, Topham & Company, LLC unique is the personal attention and service the principals bring to each client.
Accounting and Audit Services
Our practice of professional accounting is principally oriented with clients requiring compilation, review and audit of financial statements which are relied upon by financial institutions and regulatory agencies. We make financial statements simple and easy to understand for our clients and financial analysts alike.
We use a constructive approach in our accounting and auditing services. As a result of acquiring intimate knowledge of a client's financial and administrative problems, we recommend improvements for more efficient operation, stronger financial structure, and improved accounting and administrative controls. Our philosophy and practice are to blend the technical, the practical, and the business approach in each engagement.
Tax Services
In addition to the preparation of annual tax returns for our clients, we provide a wide range of tax services.
Our emphasis on Tax Planning includes:
Executive compensation
Retirement planning
Corporate, partnership, LLC/LLP
Individual, fiduciary and estate tax
We have substantial experience in solving many types of complex tax problems and consistently monitor the ever changing United States IRS tax rulings and regulations to advise our clients of the potential effect pronouncements may have on their tax status.
Litigation Support Services
Need expert report preparation and/or testimony? We offer litigation support services for businesses, attorneys and insurance entities.
We'll assist with:
Lost profit analysis for businesses
Damage studies involving individuals
Divorce services
Expert report preparation and testimony related to insurance claims, IRS, Mass. DOR, and other matters under investigation by government agencies.
Write-up, Bookkeeping and Payroll Tax Services
Services designed for small businesses and others that don't have the time or personnel to stay on top of the important recordkeeping that is necessary to capture basic financial information for management, accounting and tax purposes.
We provide the full complement of services:
Check writing and bill payment
Invoicing and receivables, including collections
Cash and accounts reconciliation
Complete payroll filing of quarterly payroll taxes with year-end W-2 and 1099 filing
Consultation for streamlining your business operations
Management Advisory Services
We continually provide our clients with advice and consultation.
Cash Management
Debt vs. Equity Financing
Lease vs. Purchase Analysis
Budget Analysis
Short and Long-range Cash Flow Forecasts
If you are considering selling your business, we will prepare and analyze economic valuation reports for use in purchase and sale agreements.
Personal Financial Planning
Our personal financial planning services include:
Retirement planning
Insurance review of life, health and property
Financing college education
Equity and debt securities review for rates of return
Portfolio review for asset allocation
Goal setting for personal and household budgeting
Estate/Trust Tax Preparation
Complete tax compliance services for:
Federal and state Estate Returns
Final Returns of the Decedent
Gift Tax Returns
Interim Trust Returns